Easi-Plank Hybrid Flooring - A Durable and Waterproof Flooring Option
Easi-Plank is one of the most popular hybrid flooring brands available at FloorVenue. Customers love its highly realistic oak and hardwood designs that look just like real timber but with all the benefits of a hybrid floor.
What is Easi-Plank Hybrid Flooring?
Easi-Plank is constructed from a stone polymer composite (SPC) that gives superior protection against heat, water, and scratches. It is a 1.52m mid-length plank format that is robust and highly durable, ideal for modern homes and light commercial use.
Layer 1: Protective Wear Layer
The topmost layer is a 0.5mm thick wear layer made of highly durable PVC vinyl. This protects the decorative layer below from daily foot traffic, scratches and minor impact damage. Its embossed surface also replicates the feel of natural wood grains.
Layer 2: Decorative Print Layer
Underneath is the decorative print layer, where high-definition digital imaging is used to print ultra-realistic photographs of grain patterns and knotting effects. This delivers the look of premium hardwood floors in a wide selection of on-trend colour tones.
Layer 3: Stone Polymer Composite Core
The core layer is made from stone polymer composite, providing waterproof protection from below. This durable SPC material gives Easi-Plank its heat, moisture and indent resistance for years of use.
Layer 4: Acoustic Underlay
A pre-attached 1.5mm foam underlay is bonded to the bottom. This sound dampening padding delivers excellent impact sound reduction, passing the highest 6-star acoustic rating for apartments and units. This layered cross-section is what allows Easi-Plank to replicate timber visually while packing the benefits of advanced hybrid flooring technology. The multiple layers work together to provide outstanding performance.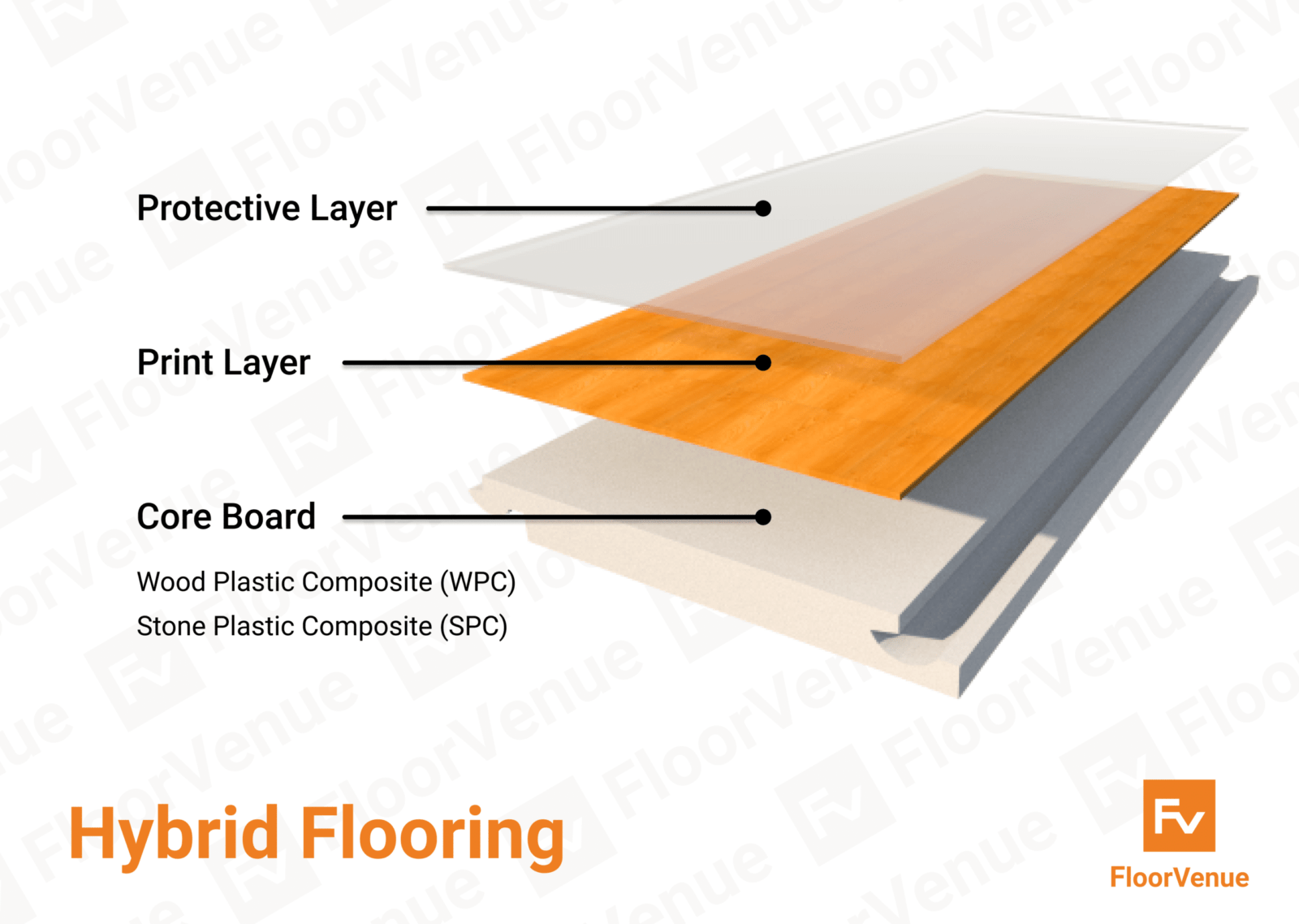 Key Features of Easi-Plank
Easi-Plank features a 0.5mm visual décor layer with realistic timber textures and colors. It has an attached acoustic foam underlay that delivers excellent sound dampening. The planks are also 100% waterproof and anti-static.
Wide Range of Colours and Textures
Easi-Plank offers a modern palette of colours along with highly realistic timber visuals like oak, walnut andstripped pine. In-house designers continuously update the options to keep styles on-trend.
100% Waterproof Protection
Thanks to its water-resistant SPC core, Easi-Plank can be installed in high moisture areas like kitchens and laundries without any risk of water damage. Spills can simply be cleaned up.
Superior Scratch and Dent Resistance
The protective 0.5mm wear layer provides outstanding strength against daily scrapes and impacts from furniture. It holds up well to pets, kids and normal home traffic.
Exceeds Acoustic Standards
Featuring a pre-attached sound damping underlay, Easi-Plank achieves the highest 6-star rating for reducing noise transfer between rooms. Ideal for apartments and multi-unit buildings. These key features combined with its realistic looks and hybrid benefits make Easi-Plank an excellent choice for resilient flooring throughout living spaces.
Reviews and Performance
Advantages of Easi-Plank
Preference Floors employs its own team of interior designers to ensure Easi-Plank's colour and wood visuals stay on-trend. Homeowners can be confident in its contemporary and stylish aesthetics.
Effortless Cleaning
Thanks to its waterproof core, Easi-Plank can be wiped clean easily using a damp mop. Spills don't require extensive scrubbing. Its micro-beveled edges also prohibit debris buildup.
Superior Slip Resistance
Easi-Plank meets the stringent P4 rating for low slip under wet and oily conditions, making it a safe surface for busy homes and light commercial use.
Low Emission Materials
Free from VOCs and phthalates, Easi-Plank emits minimal gases and ensures a healthy indoor environment. It exceeds World Health Organization recommendations for air pollutants. By emphasizing these points, homeowners can appreciate Easi-Plank's commitment to on-trend design, easy care attributes and adherence to strict safety standards.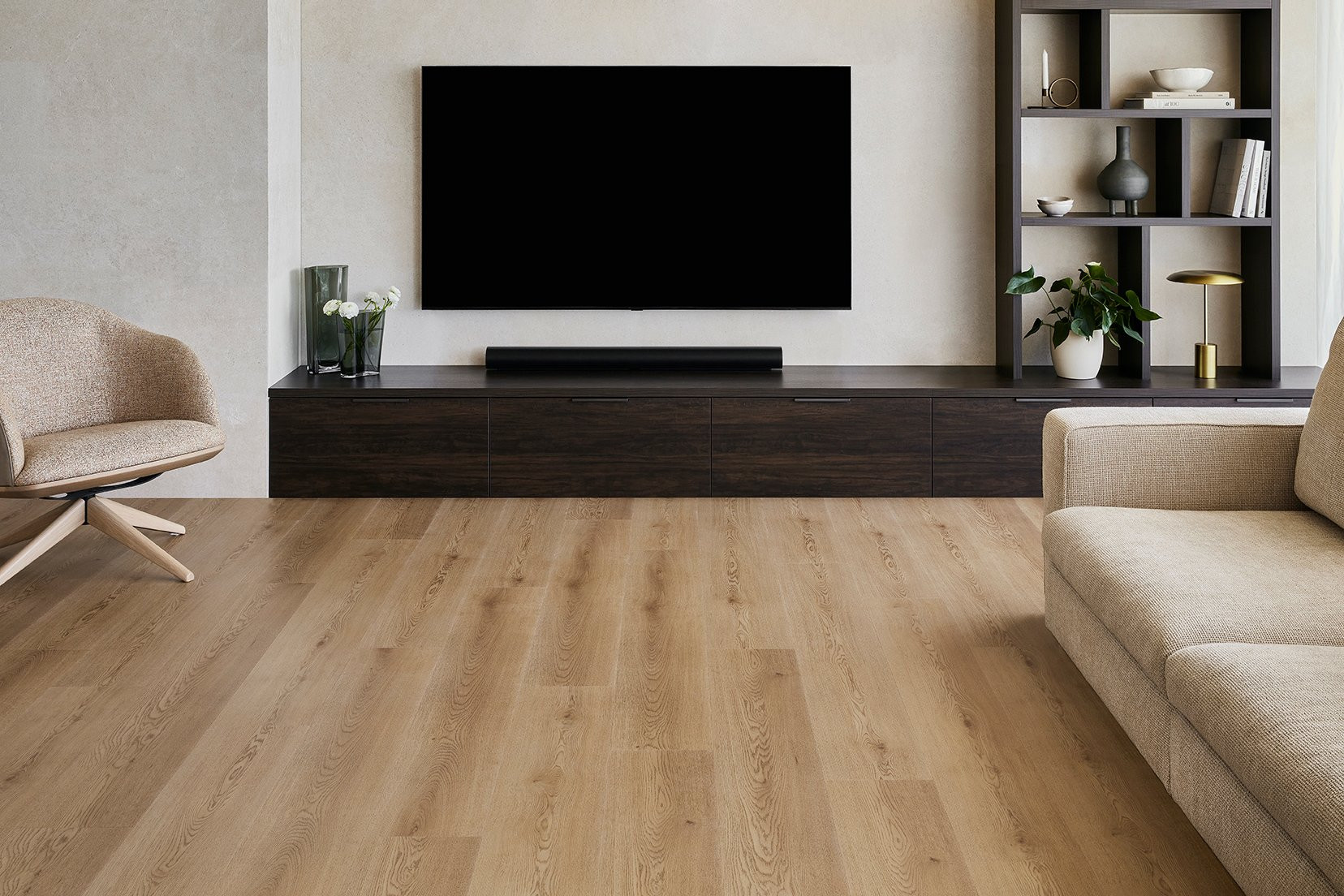 Disadvantages of Easi-Plank


Plank Movement on Very Hot Days
In rare cases where floors are left exposed to extreme heat for lengthy periods, the PVC content could cause some slight gapping between planks on scorching summer days. Using curtains is advised.
Subfloor Leveling Required
Significant unevenness or imperfections in the concrete slab or plywood subfloor could lead to creaking noises or damage if not addressed first through leveling or repairing. FloorVenue offers subfloor assessment and remediation services if needed. By highlighting these limitations, customers can make a fully informed decision and take steps to minimize risks where applicable for their unique flooring project.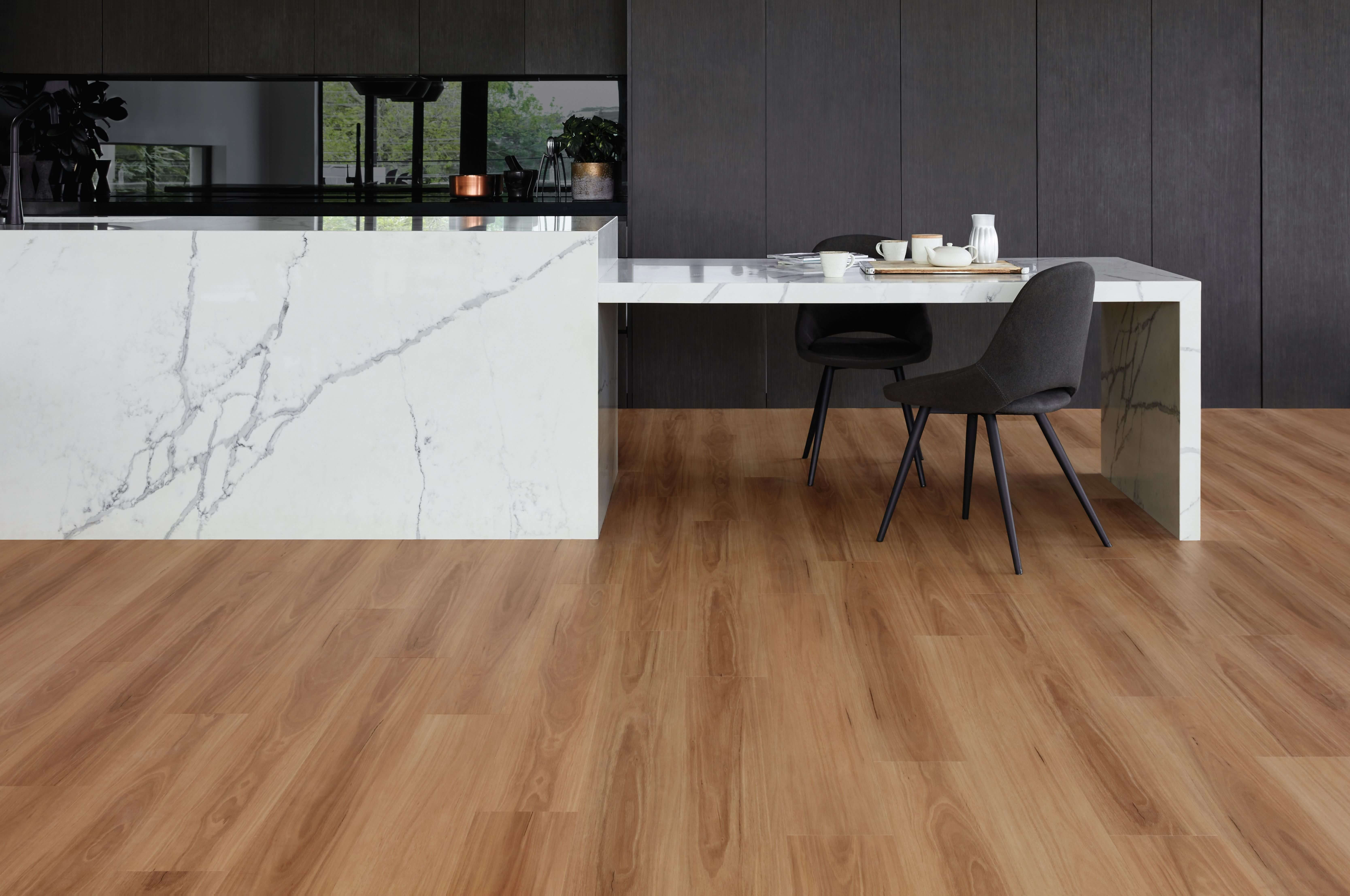 How Easi-Plank Compares
Easi-Plank offers high ratings for design, acoustics, pricing and cleaning while its durability is suitable for everyday residential use.
Is Easi-Plank Flooring a Good Choice?
In summary, Easi-Plank is a great hybrid flooring option that delivers beautiful designs, waterproof protection and realistic timber look for homes.